Upcoming Trade Shows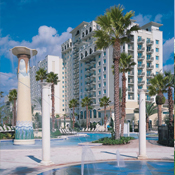 From conferences covering respiratory drugs to particle technology, ChemImage will be exhibiting at several meetings this spring, including:
Respiratory Drug Delivery 2010 Conference
April 25-29, 2010; Orlando, Fla.
> Learn more about what we are doing at the show!
MERCK Technology Symposium and Trade Show
May 12-13, 2010; Long Branch, N.J.
Particles 2010
May 22-25, 2010; Lake Buena Vista, Fla.
ChemImage frequently exhibits at and/or attends a wide variety of national trade shows and would welcome the opportunity to discuss our wide range of chemical imaging solutions with you in person. To find out more about what we are doing at these events, visit our events calendar.